Quality assurance (QA) includes assurance of the production process of the plan and the system to provide convincing products. This is an activity aimed at ensuring products and / or services to meet Lanxing control activities, emphasizing testing and preventing the release of defective products, and avoiding or minimizing problems that cause defects. Provide professional products and services in the competition to strive for breakthroughs, long-term growth and improvement.
For any customer's quality assurance requirements, both new and old customers will produce and provide the best quality materials in the most comprehensive way and the latest relevant standards. The goal of quality assurance is to surpass customer expectations in a measurable and responsible process. In Lanxing, quality assurance includes two key principles. "Suitable for use" products should meet the intended purpose (customer satisfaction). The "right first" error should be eliminated. Quality assurance includes the regulation of raw materials, assembly, production and process quality.
Lanxing is committed to the production of high quality products, far more than the market standard service. The latest revision of standards and project specifications, as well as years of experience and well-trained staff, enables us to deliver to our customers with the highest quality products.Lanxing is well acquainted and experienced in engineering, design, and manufacturing of heat transfer Equipment and pressure vessels in accordance with the following codes and standards; JIS, PED, GB ASME..
Maintaining and augmentation of the quality level of our products is our first priority and corporate strategy; Hence, we conserve the right for our customers/clients to perform the full survey over our methods and procedures in order to be assured of offered quality.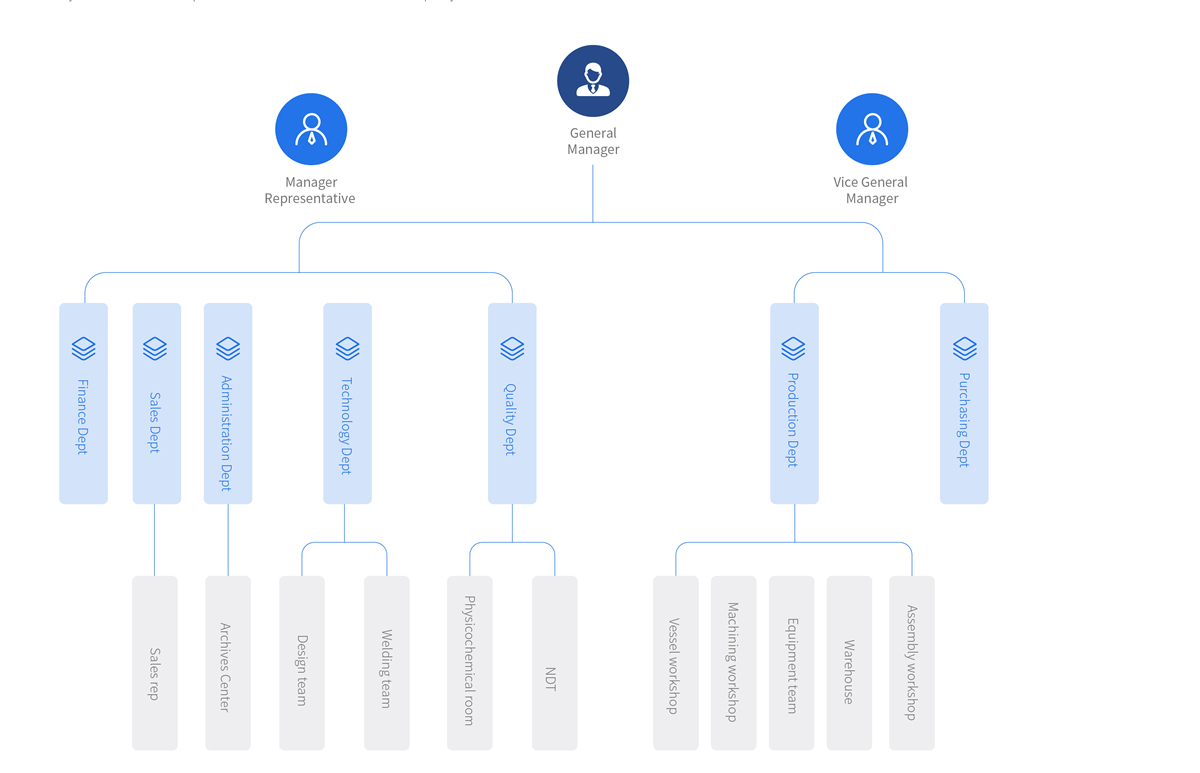 Quality control system diagram